Progressive Property Management, Inc. - Progressively Better
"I started Progressive Property Mangement to change fundamentally the property management business in Southern California."
Scott P. Brady
President, Progressive Property Management, Inc.
MEET THE OWNER
Here are the founding concepts of Progressive and the four pillars of our company
1 Total Transparency
We strive to make it easy for our clients to understand what we charge for our services, why we charge what we do, and how we compare to other property management companies.
On our website, you will find our pricing options, a review of our management agreement and a map of all the properties we manage. You will also find our "Comparison Chart" so that you can quickly and accurately compare our fees and policies to at least seven other property management companies in your area.
2 Strategic "Hybrid" Pricing
We manage properties in Orange, Los Angeles, Riverside and San Bernardino Counties. Our monthly rents range from $1,000 to $10,000. With our unique hybrid pricing model, where we charge a low flat monthly fee (as low as $55) plus a percent of the rent collected (as low as 2%), no matter where your property is located or what the monthly rent, you pay the same as other owners.
3 Stellar Customer Service
We understand one of the all too common complaints owners make of property management companies: they care about their management fee but not enough about their rental. Our slogan is "We Manage Happiness (at no additional fee)" and we take this concept very seriously.
We have a unique business model: centralized operations with over 30 local Property Managers. We hire and train real estate agents to be your local Property Manager, but all back office operations, compliance and program management is conducted in one location in North Orange County.
Your local Property Manager handles the leasing, maintenance coordination, inspections and renewals. They are your contact person and local "boots on the ground" and can focus on providing superior customer service.
read more +
4 Compelling Value Propositions
We offer programs and performance guarantees to our clients which are included in the fee we charge. We offer "Eight Performance Guarantees", a "Better Tenant System", and the "5-Step Certification Plan" which are included in your management fee. We also offer 10 optional owner and tenant programs to better protect your investment asset and improve the rental experience of your tenant.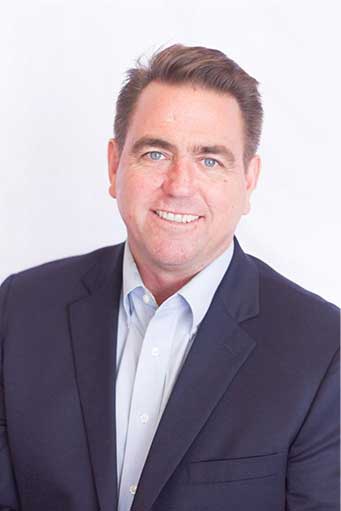 meet the owner
Scott P. Brady is a broker and owner of Progressive Property Management, Inc. Scott became a broker in 1995 and has been active in real estate sales, real estate development and property management for over 25 years. He started Progressive Property Management after experiencing first-hand an industry in need of improvement. He strives to free people who manage "by owner" and let them experience a company that provides stellar customer service, offers total transparency, and includes compelling value propositions with their aggressive hybrid pricing strategy. Now with over 1,250 doors under management and 30 branches in Southern California, Progressive Property Management, Inc., truly does "Manage Happiness".
our team
Centralized Operations
Scott P. Brady
Garrett Brady
Olivia Chen
Kayla Ramirez
Michelle Watkins
Orange County
Michelle Bronner
Deven Duran
Jason Gasca
Young Hutchison
Mark Jurjescu
Jane Lewis
Victoria Melin
Amber Neff
Curt Radmacher
Juan Yanez
Los Angeles
Lauren Brady
John Chen
Brad Crocker
Tracie Dugan
Kali Lamarine
Kevin Lee
Kim Mosely
Tracey Padmore
Chet Sanathara
Mark Zaremba
Riverside
Wendy Johson
Ansar Khan
Greg Nowling
Todd Saint Pierre
Marti Scott
San Berdino
Cecilia Elizzaraz
Chad Lundy